Coming soon: Dirt from Akron!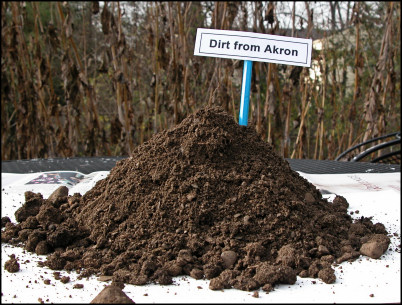 click on photo to view larger image
Debbie Smith dug this dirt up at her mother's house. Wish we had a picture of that.
Dirt from Akron? What does this mean? Is this going to be a new gossip column? An environmental expose? The transposition of Transylvanian sleeping soil?
Stay tuned. All to be revealed here soon about "Dirt from Akron."